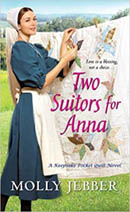 Two Suitors for Anna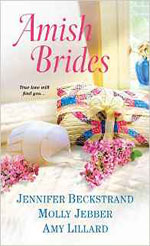 Amish Brides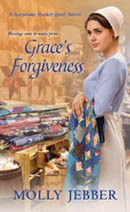 Grace Forgiveness
Fall, 2018

RWA - Honor Roll
USA HEA
Publishers Weekly
Top Ten Best
Reads -
Change of Heart


You're invited to a Girl's Getaway Weekend in Sugarcreek, Ohio, June 15-17, 2018 to meet me, Shelley Sheperd Gray, Amy Clipson, Jennifer Beckstrand, and many more Amish authors. Click here for more information: https://www.facebook.com/groups/1713587142276699/ Get your hotel reservations and dinner and invitation to signing now before slots are sold out.
Family Fiction Magazine featured LIZA'S SECOND CHANCE for the February Special Issue!
Click here for your free article and to learn more about all kinds of fun information at Family Fiction!
https://www.familyfiction.com/molly-jebber-just-desserts
Liza's Second Chance will released in print in stores and online – January 30, 2018 – Available for order now! Amazon| B&N | BAM | IndieBound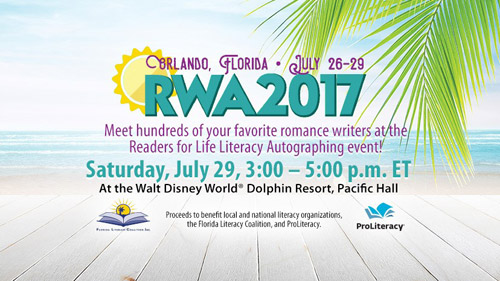 Next speaking event:
Friday, May 4, 2018 at 11:00 a.m.
Women's Christian Connection
Luncheon and Fashion Show
Quail West Country Club
13300 Valewood Road
Naples, FL 34119
Reservations Required: Use "contact page"
to notify Molly for Reservation contact
Thursday, March 30, 2017 at 6:30 p.m.
Guest Speaker for
Baptist Church of Naples Book Club
3000 Orange Blossom Drive
Naples, FL 34109
239-449-4488 to reserve your spot
Everyone welcome!
February 8, 2017 from 11:00 a.m. – 1:00 p.m.
Women's Christian Connection
New and Beautiful Ramada
3130 Hartley Road
Jacksonville, FL 32257
RSVP to lcbowman@att.net
November 19 from 2:30 - 4:00 Molly
Meet other authors on both days from 12 - 5
Also enjoy Christmas In Springboro Food, Music, and Crafts
Springboro Historical Museum
110 South Main Street
Springboro, OH 45066
Open to the Public
Women's Christian Connection Luncheons
Friday, November 11, 2016 at 11:30 a.m.
Location: The Club at Grandezza
11481 Grande Oak Blvd, Estero, FL 33928
Speaker: Molly Jebber Lunch and Fashion show Included
$30 for lunch - Reservations Required (Mail check before Nov. 7)
Mail check to BSECWC, PO Box 284, Estero, FL 33929
Monday, November 14, 2016 at 9:30 a.m. - 11:30 a.m.
Speaker: Molly Jebber (Breakfast and Fashion included)
Location: Palmetto Pine Country Club
1940 SW 9th Ct., Cape Coral, FL
Mail $19.50 for Breakfast to
CWC Norve, 1010 LaPaloma Blvd., N.Ft. Myers, FL 33903
Reservations Required
Tuesday, November 15, 2016 at 1:00 p.m.
Author Panel Discussion - Molly Jebber with three of her author friends
Jackie Floyd, Chris Westcott, Jean Harrington
Free and open to the public
21100 Three Oaks Parkway
Estero, FL
(No reservations are required)
Saturday, Midpoint Library Author Event (Open to the public)
Molly Jebber, Amish Historical Romance Author
9:00 a.m. – 1:00 p.m.
9363 Centre Pointe Drive
West Chester, OH 45069

Thursday, September 8, 2016 at 7:00 p.m.
"Amish Lifestyle, Traditions, and History" by Molly Jebber
Springboro, Ohio Historical Society (Open to the public)
300 South Main Street
Springboro, Ohio 45066
Thursday, September 22, 2016 at 7:00 p.m.
Time to write your novel! A writing overview from beginning to end! by Molly Jebber, Author
Open to the public
Booksellers at Austin Landing
3649 Rigby Road
Miamisburg, OH 45342
Saturday, September 24, 2016 (Reservations required – contact Molly through Facebook or leave a message on her website)
Author's Conference – "Successful Marketing Tips" by Molly Jebber
8:00 a.m. – 4:00 p.m.
APEX Church – Location
5200 Far Hills Avenue
Dayton, Ohio 45429
Tuesday, October 25, 2016 at 2:00 p.m. (R.S.V.P. with the library)
"Self and Traditional Publishing" by Molly Jebber
Friends of the Library
Bonita Springs Library
Bonita Springs, Florida 34134
Friday, November 11, 2016 at 11:00 a.m. – 1:30 p.m.
Christian Women's Connection (includes lunch) - Featured Speaker – Molly Jebber
Reservations required – contact Molly on Facebook or through her website for more info.
Grandezza Country Club
11481 Grande Oak Blvd.
Estero, Florida 33928