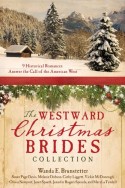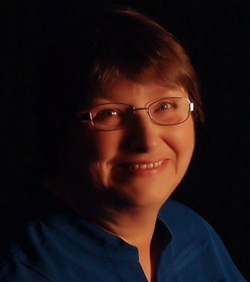 Susan Page Davis is joining me today. She's a published author and I'm featuring her book, Westward Christmas Brides. Tell us about yourself, Susan. 1. How did you get your idea for this story?
I have done a lot of research on the Oregon Trail, both for other books and for family history. My husband's family had several branches that went West in the 1800s, and some of their true stories are heart-wrenching. My own family mostly stayed in New England, but I always felt drawn to westerns and historicals in other faraway places. One of my husband's ancestors, Daphne Haynes, the mother of several children, became ill and died along the trial (in Iowa). Another, Mollie Perkins, saw her little sister accidentally shot along the trail in Arizona.
2. What is the direct tie-in with your story?
In
Another Christmas Story
, my novella in the
Westward Christmas Brides
collection, the tale opens with another tragedy. Beryl's father has been shot in a hunting accident and is critically wounded. His dire condition forces Beryl and her little brother, Sam, to leave the wagon train and stay with the family that runs the nearest trading post on the Oregon Trail. Their mother has previously passed away, and with their father's death imminent, Beryl has to make some hard decisions. Will she take Sam on to Oregon, as her father had planned, or go back East to live with relatives there? In the meantime, they are stranded by bad weather with the Lassen family for the winter. Beryl can't see what's ahead, but God has plans for her and Sam's future.
3. What is your writing day like?
I usually get to my desk by 7 a.m. and do morning tasks such as e-mail, banking, and marketing chores. Then I break for breakfast. Around 9, I start writing on my "WIP," my work in progress. I spend three or four hours on that, usually producing at least 2,000 usable words a day. In the afternoon, I tend to writing-related chores like editing and revisions if needed. Today is a bit different. This morning I had a phone conference with two editors about the next book I will write. This afternoon I will also spend some time preparing for sessions I'll be leading at a conference in a couple of weeks.
4. What are you working on now?
I am writing a cozy mystery called
The Not-So-Civil War
, and I just finished a full-length historical romance called
The Outlaw Takes a Bride
. Both will release in 2015.
In
Westward Christmas Brides
, take the journey into the American West alongside nine women who are chasing their dreams—Cynthia, for security; Beryl, for a new family; Adeline, for freedom; Molly, for marriage; Beth, for a new start; Belinda, for a place to heal; Suzette, for adventure; Juliet, for peace; and Caroline, for a future for her children. Celebrate Christmas alongside these pioneers as love finds them in nine distinctly different romances penned by leading Christian fiction authors, including Wanda E. Brunstetter, Vickie McDonough, Melanie Dobson, and more.
Susan Page Davis is the author of more than 50 novels and novellas in the historical romance, mystery, and suspense genres. She is the mother of six and grandmother of nine. A Maine native, she now lives in western Kentucky with her husband Jim. Visit her website at:
www.susanpagedavis.com
Links for Westward Christmas Brides
Buy from Amazon:
http://www.amazon.com/Westward-Christmas-Brides-Collection-Historical/dp/1628368128/ref=tmm_pap_title_0?ie=UTF8&qid=1407968261&sr=1-1
Buy from Barnes & Noble:
http://www.barnesandnoble.com/w/the-westward-christmas-brides-collection-wanda-e-brunstetter/1118019084?ean=9781628368123