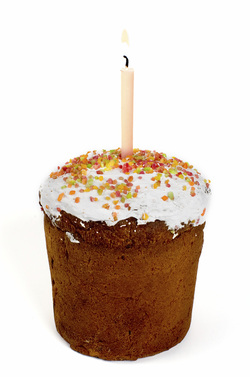 Yummy! Give this a try!

President Eisenhower's Favorite Cake by Dora Burkholder

½ cup butter
2 cups sugar
3 eggs
1 cup sour milk
2 ½ cups sifted flour
1 tsp soda
1 tsp baking powder (rounded)
2/3 cup cocoa dissolved in ½ cup boiling water
¼ tsp salt
1 tsp vanilla
Sift flour, soda, baking powder, and salt; cream the shortening slowly, beat in sugar, add egg yolks and vanilla. Add cocoa, then add flour mixture alternately with the milk. Fold in stiffly beaten egg whites. Pour into two greased layer cake tins. Bake 25 minutes in 375° oven.